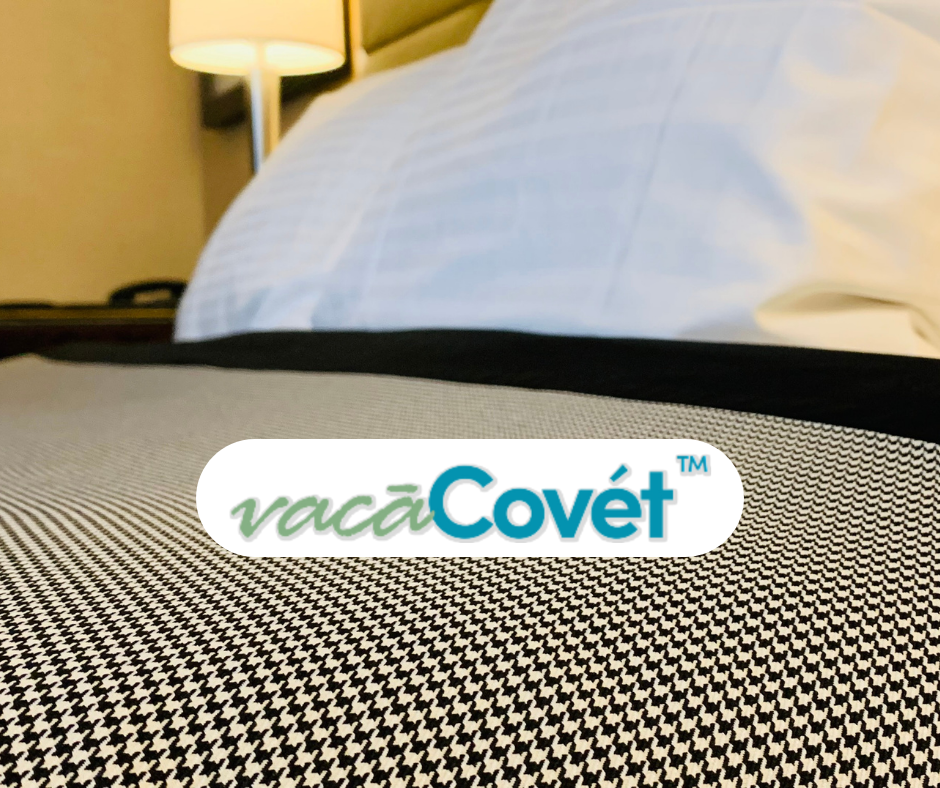 Solution: The vacāCovét™
Pronounced "vaycay Co-vay", this luxurious travel bedding cover is incredibly easy to use, wash, and apply to your hotel bed (unlike traditional duvet covers). With our Stretch Baby Twill fabric and patented design, you'll feel like you're always in a 5-Star hotel experience and rest assured that your covers are clean as your bed at home!
Shop now
Our Promise to Our Customers
We'll stand by the quality of our product line and aim to help our customers travel safely and stay healthy. You'll help us do good work, dedicating a portion of our annual profit back toward charitable nonprofit organizations that support physical therapy and health services, with a focus on kids, military veterans, and families that will benefit from financial assistance.
At-Home Clean!

You'll feel better knowing that your vacaCovet was washed in your own home, and you'll know exactly where it's been.

Using Local Manufacturers!

We're proud of the fact that our product is made locally from our manufacturing facility in Chicago, Illinois USA!

Reduce Germ Exposure

Our travel duvet cover is designed to act as a barrier between you and the germs others may have left behind. You can sleep soundly knowing that your covers are clean!

Take it Anywhere!

Unlike traditional duvets, the vacaCovet is made for travel! Once washed, fold it into its matching travel bag and pack it into your suitcase, carry on, or backpack where it will fit easily.